Hotel Info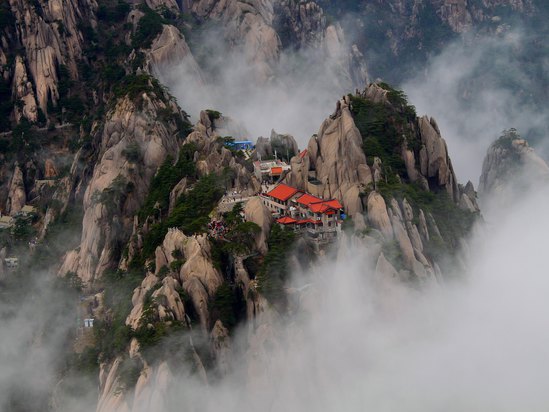 Huangshan Yupinglou Hotel
is located next to the welcoming pine in Huangshan Scenic Area, next to the Yuping cableway, with Yuping Peak on the back, left Tiandu Peak, right Lianhua Peak, and Yingsong in front of the door. , Natural scenery and humanities and culture are unique.
The guesthouses of the hotel are built along the canyon next to the Yuping Peak. Among them, the observation room faces the Huangshan East Sea, with panoramic views of strange pines, strange rocks, and sea of clouds. Smart room, personalized design, home furnishings, and intelligent operation, one design per room, one surprise for one supply, and one fun for operation. Each room is equipped with cultural tea sets, Huangshan famous tea, cultural books, warmers, cold-proof cotton coats, umbrellas, shoe dryers, etc. to meet all your expectations for home.
Hotel also has Chinese restaurants, cafeterias, banquet boxes, landscape meeting rooms, landscape lobby bars, landscape platforms and Huangshan Cultural Corridor.
In 2016, the hotel started to build the Huangshan Cultural Theme Boutique Hotel around the natural scenery, humanities and culture of Huangshan Scenic Area. Cultural experience products. Huangshan Mountain Scenic Spot, Pinyuping Culture,
Huangshan Yupinglou Hotel
-your ideal destination for sightseeing Range Rover, leisure and vacation, is your home by the welcome pine.